The Tall Trees Bed & Breakfast is a unique, spa inspired home nestled alongside the beautiful British Columbia rainforest. Tall Trees B&B re-opened in February of 2010 after several years of retirement. It continues today in the tradition of offering luxury accommodation and personable service with a focus on food & wine. Located on the northern coast community of Prince Rupert, this unique vacation spot offers amazing adventure and wilderness tourism.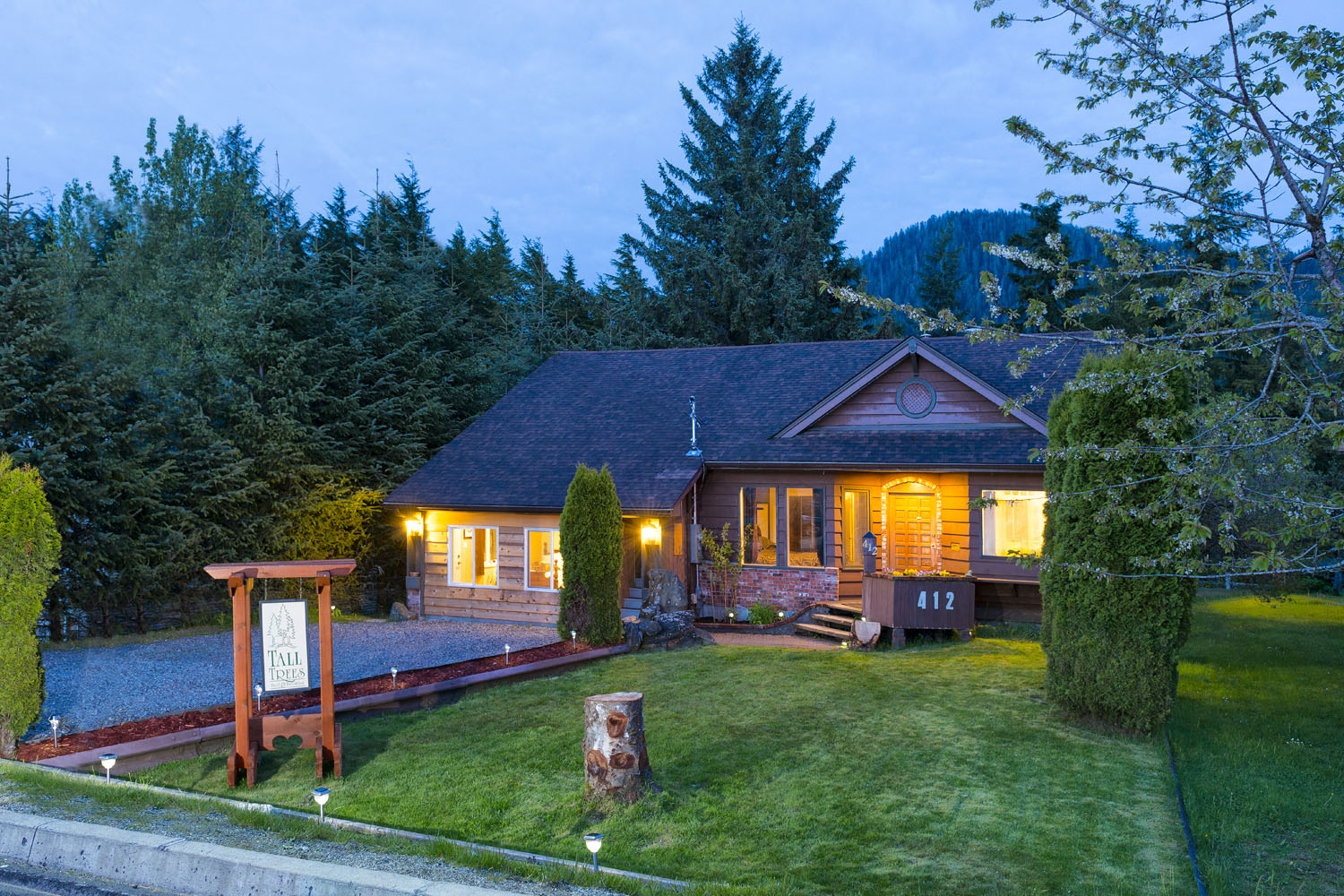 Originally built in the 1930's, this home has been updated and expanded over the last ninety years. There is an interesting mix of old and new styles with modern twists. The property is tree lined and backs onto McClymont Park. I have been making renovations and changes since being here and continue to add my own personal touch to every corner of the house.

We have four rooms available to choose from, each one outfitted with a king size bed, private en suite washroom, flat screen television, DVD player, complimentary WiFi access and many other amenities. The North and East Suites also contain a set of bunk beds - perfectly for a family stay or friends traveling together.

The rooms are designed to be relaxing, peaceful and convenient. As you would also expect, they are also wine inspired, with a focus on Canadian wines and unique pieces of the Prince Rupert experience. I also showcase the work of several Northern B.C. artists in my home and there are many pieces for available for sale.
Prince Rupert is a beautiful area with activities that appeal to everyone. Come and enjoy the wonderful Pacific Coast.

Hello and Welcome!

I am your resident host, Andrea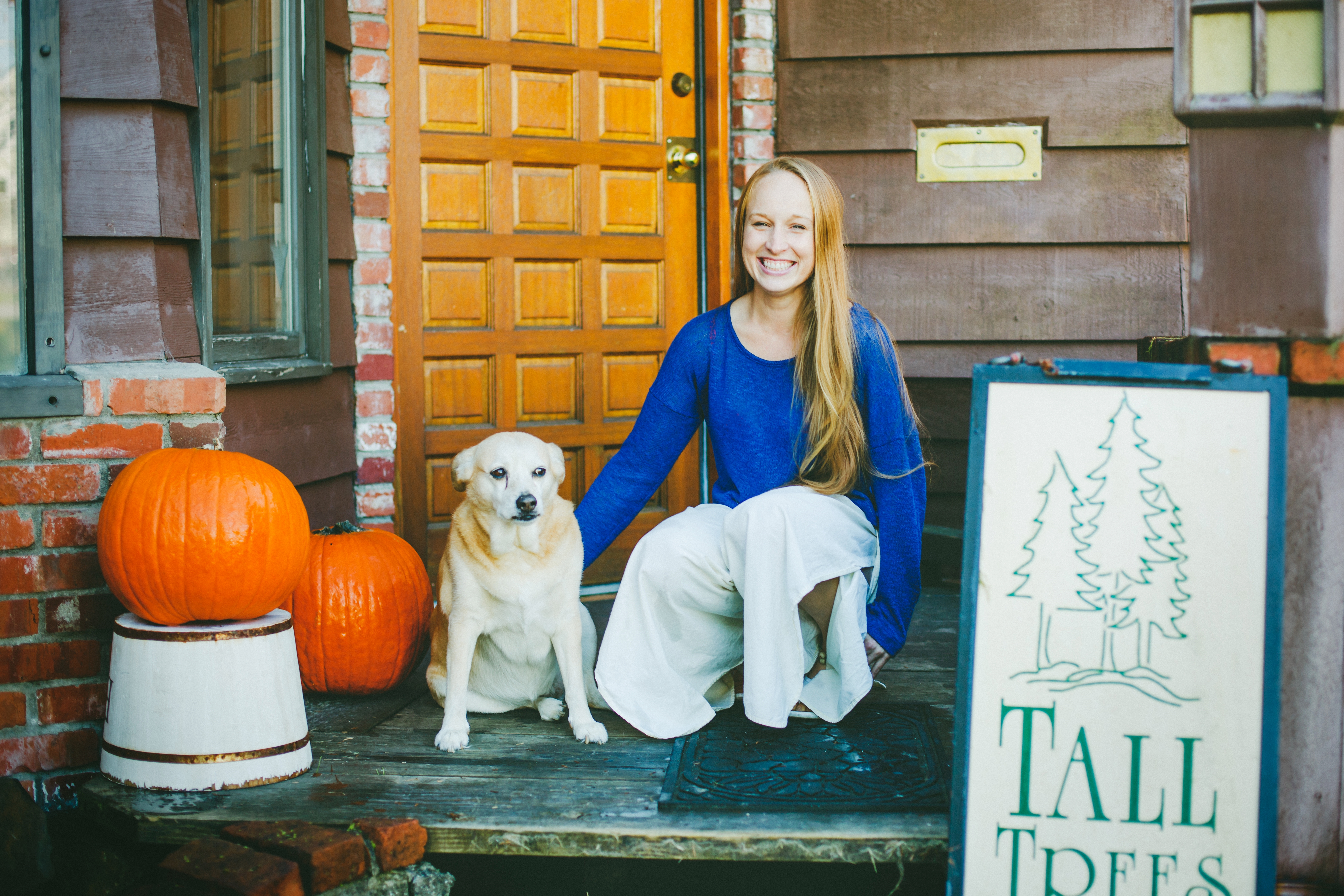 My adventure in Prince Rupert started thirteen years ago after finishing a Canada wide tour of living, working, hiking and enjoying my other passion - food & wine

I enjoy the simple pleasures of this place, hiking with my dogs, catching fresh crabs and backyard bbq's. I also really enjoy my wines, and am constantly trying new B.C. varietals and blends that are characteristic of the terroir.
Prince Rupert is a vibrant and unique town offering great scenery, wildlife viewing, ocean access and a peaceful lifestyle. Most attractions, shopping and restaurants are only a short walk from the Tall Trees B&B, making the need for a vehicle optional. For guests arriving with their own vehicle, there is private, on-site parking that is complimentary.
The Tall Trees is a pet friendly property and we do not have any size restrictions for your pets. Prince Rupert is a very dog friendly town with lots of hiking opportunities - so don't let your furry loved ones miss out.
Please mention you are bringing a dog ahead of your stay so we can be sure to save you a pet friendly room.